| | | |
| --- | --- | --- |
| Our Product Range | | |
Why Choose Santec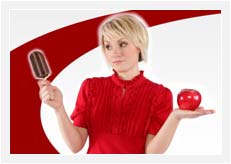 Capacity
Santec boasts world class manufacturing unit with state-of-the-art infrastructural facilities. Latest designing softwares are implemented to translate innovative engineering into practical applications across diverse industries. Further, the advanced technology enables the company to manufacture machines / equipment as per the customer's specific application requirements.
Research & Development
Tech - innovation is the core of original product design function at Santec. The company believes in pro-active product development, to precisely meet the needs of customers and operating conditions.
Good Supplier Base
Excellent relationships with approved vendors ensure adequate supply of high quality raw materials, which is mandatory to meet the increasing demands of the global industry.
Excellent Logistics Support
100% on time delivery performance for any destination worldwide. Tie-ups with top-notch logistics suppliers ensure proper shipping, clearance, in-transit warehousing management and delivery.
Growth Orientation
Santec has charted out an aggressive growth strategy which envisages refinement & extension of service portfolio, rapid geographical expansion, superior brand positioning and adoption of international best practices with an aim of providing world-class products and services.
Environmental Objectives
Santec will always remain supremely conscious of the impact of its operations on the environment. The company will set, monitor and review objectives and targets related to environment management. It always implements environmental preservation through eco-friendly and energy efficient designs that comply with International Standards.
Result Oriented Approach
Santec's extensive process know-how, technological expertise and vertical market experience in multiple industries allow it to intelligently integrate the best available applications and processes into customized solutions that provide the greatest customer benefit. Each hydraulic press is designed not only to ensure minimum initial investment but also spurring cost benefits in the future.