| | | |
| --- | --- | --- |
| Our Product Range | | |
Home
»
About Us
»
Terms and Policies
» Shipping Policy
Shipping Policy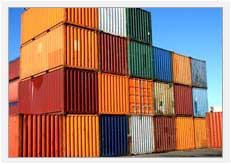 Santec is committed to meet the strict delivery schedules and remains very punctual. Till date, the company has a record performance for over 98% on-time deliveries. For the international consignments, the shipment is done through reputed carriers. On the shipment dates, an email is sent to customers in order to notify them about the delivery. This e-mail would also have the copy of invoice attached with packing list.
Availability
Santec ships most of the consignment from the warehouse. If the standard machines or component is available at the warehousing, it is usually shipped the next business day after the order is processed. However, some of the machines require extra couple of days for complete assembly, inspection, testing and packaging.
Carriers
All the consignments are shipped via. most reliable international carriers. The company does not ship via USPS. Please make sure to provide an accurate address for the delivery. Delivery quotes are for business days only. The ship date is not counted in air quotes. For example, if it ships 2nd day Air on Monday, it should arrive on Wednesday.
Tracking Information
The carriers provide the company a unique tracking number for every package. Clients are updated with the status of the shipment throughout the move. Sometimes, it becomes difficult to locate the consignment, in such cases there may uncertainty in date and the exact time for delivery.
Shipping Quotes
You will be provided with a shipping quote according to commercial carrier rate tables. Santec does not have any control over customs, duty, brokerage fees, or any other additional fees that will be added by government agencies at time of delivery.